You like a cold, national beer or do you prefer a Cocktail,
mybe a bottle of wine or a glass of our homemade Sangria?

Oh.... you are not drinking alcoholics.

Don´t worry.

Try one of our natural juice or do you go for a milk-shake?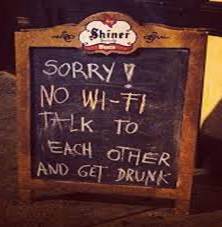 We have WiFi, but we like that phrase.